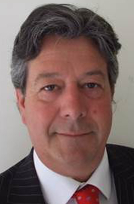 Richard Mew has over 30 years of expertise in the oil and gas industry mainly in International business development and mergers and acquisitions.
He has worked in the Middle East, Russia, Azerbaijan, Kazakhstan, Norway, Netherlands, South East Asia, North and West Africa, South America as well as the UK.
In recent years, Richard was CEO of Gold Oil and Director of Business Development for Centrica Energy with responsibility for business development of upstream and LNG. Through his career he has also held senior management positions with Chevron, Hess, Conoco and Shell.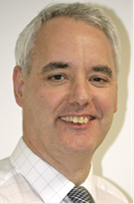 Paul Baron has over 30 years of experience in the international oil and gas industry. Around half of this was spent with BP in a variety of technical, operational and commercial roles in the UK, Canada, and Anchorage, Alaska, where he worked on a number of key producing assets and development projects.
On leaving BP, Paul acquired an MBA and since 1996 he has consulted for public and private clients on the technical and commercial aspects of oil and gas field development and exploitation. He has worked on projects in Europe, The Americas, Africa, the Middle East, Central Asia and Australasia. Paul has extensive experience of case study based training to oil and gas majors and independents.